Posts Tagged 'SIV course'

April 14th, 2017 |

Author:
paragliding_user
Olympic Wings co-organizer to an Advanced SIV Course
at Ioannina Lake in Greece
Course dates 27 – 28 May 2017
Beginner & performance pilots are welcome to join
developing their technical skills & level of safety in paragliding!
More information? ..feel free to contact us by email at info@olympicwings.com
Olympic Wings
Paragliding Center & Paragliding Holidays in Greece
email: info@olympicwings.com
tel.: +30-23520-41741
Stelios mobile: +30-6942215980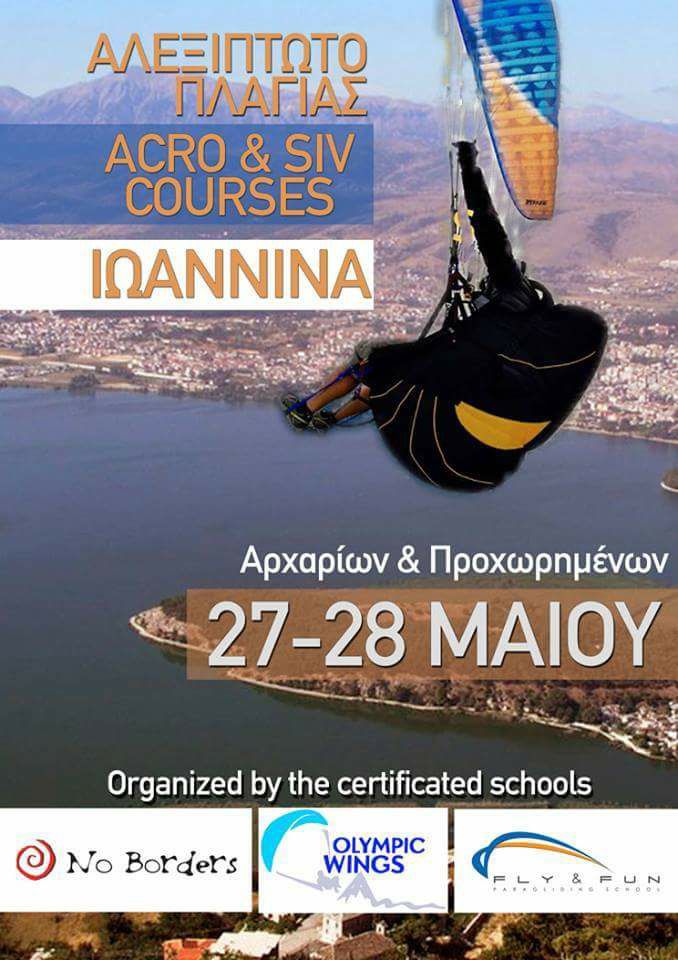 Posted in
new paragliding pilots
,
paragliding course
,
SIV
|

Tags:
2017
,
Greece
,
Ioannina
,
Olympic Wings
,
paragliding
,
paragliding course
,
safety in flight
,
SIV course
,
αλεξιπτωτο πλαγιας
|

1 Comment »
Olympic Wings - Paragliding in Greece shared FriedeFly.com's post. ... See MoreSee Less
We are falling in love with Greece 🇬🇷 right now. Every day we have nice flying conditions and autumn thermals up to around 2000m. We expected very little but still getting so much from our trip....